Not Your Grandfather's Vocational Education
Policymakers, community leaders and businesses have become increasingly aware of CTE as a proven strategy to prepare every student for college and career success while ensuring our continued economic prosperity.
Once called "vocational education" or the "industrial arts", CTE now also encompasses high-tech in-demand skills such as robotics, information technology, and mobile app development. Even in traditional programs such as automotive repair or culinary arts, students are learning new technical, inter-personal and entrepreneurial skills to develop their future careers.
As more and more students across the country look to programs that will prepare them for the jobs of tomorrow, CTE is now in high demand at both the secondary and postsecondary level.
The Cherokee County School System strives to provide all students with multiple quality educational opportunities designed to prepare them for success in an ever-changing society.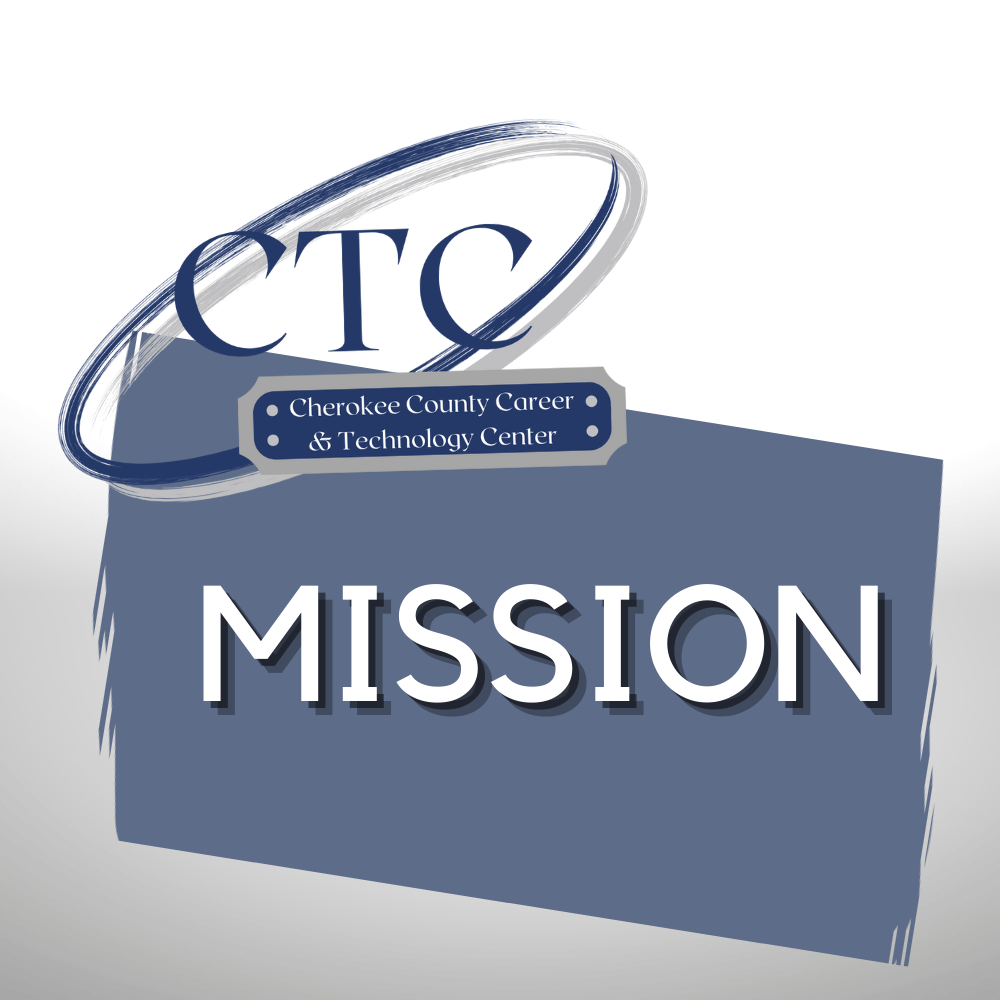 In cooperation with business and industry, our mission is to provide all students with skills, training, and lifelong learning to become productive citizens in a diversified community.
Sorry, but there was nothing found. Please try different filters.